Radio Prague's Monthly Quiz
Test your knowledge of things Czech! On the first day of the month Radio Prague will announce the month's quiz question on this site. At the end of every month we will draw six winners from the correct answers received. Join our contest and win a Radio Prague prize! Answers should be sent to cr@radio.cz by the end of the month.
The winners will be featured on this site.
Question for February:
Tell us the name of the sportsperson who won the first-ever gold medal for Czechoslovakia at the Olympic Games in Grenoble.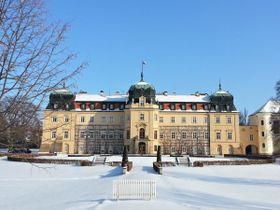 Lány chateau, photo: Michaela Buláková
The correct answer for January: Lány chateau
Winners:
Ekaterina Chochlova, Russia
Esther Genovés, Spain
Josef Kubelka, Czechia
Fouad Larhzizer, Morocco
Mohamed Elsayed Abd El raheim, Egypt
Hans-Jürgen Tausend, Germany