Radio Prague's Monthly Quiz
Test your knowledge of things Czech! On the first day of the month Radio Prague will announce the month's quiz question on this site. At the end of every month we will draw six winners from the correct answers received. Join our contest and win a Radio Prague prize! Answers should be sent to cr@radio.cz by the end of the month.
The winners will be featured on this site.
Question for June:
Tell us the birthplace of the great Czech composer Leoš Janáček.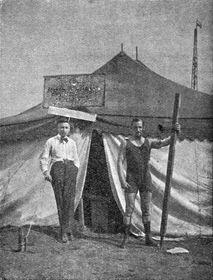 Photo: archive of Czech Radio
The correct answer for May: one hour, from a tent at a military air base in Prague's Kbely
Winners:
Reinhard Anschütz, Germany
Serguey Cerpaltsev, Moldavia
Hector Jofré Frias Cartes, Chile
Martin Pokorný, Czechia
Ivo Slezacek, Australia
Ziad S. Aqeel, Jordan